Wedding Luxe Shoes Kasut Kahwin Nikah Lace
READY STOCK. The super grand Bella Shoes. Delicately crafted for luxury feel and wrapped with french lace.
⚜️ Heels 5cm
⚜️ Size available : 35 - 40
⚜️ Other size please allow for custom tailoring process from 2-4 weeks.
⚜️ Size exchangeable with terms & conditions applied.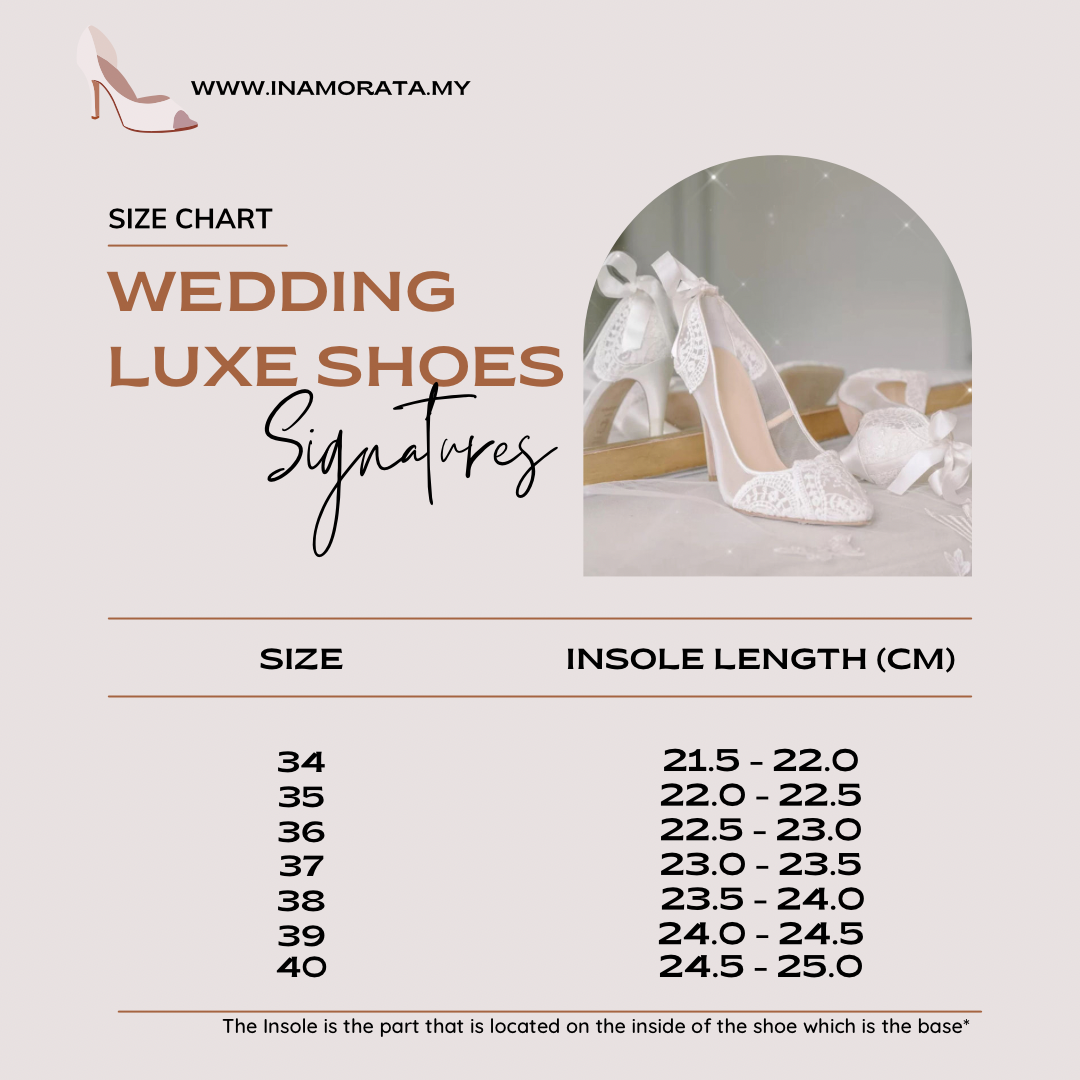 ⚜️ Please refer to sizing chart carefully before placing order.
⚜️ Contact admin via WhatsApp link if you have any inquiries:

http://www.wasap.my/601110091910/InamorataWebsite
⚜️ Add-on RM3 for Exclusive Wish Card, put your wish at buyer note